KatarHol5's February watchlist
By Guest on Thu, 10th Feb 2011
I try to start or to finish some of the anime series I like. Even re-watching it over and over again, it seems they never really get old.

Getter Robo Armageddon
simply referred to as Change!! Getter Robo in Japan, is an original video animation released in 1998 by Bandai Visual, based on the manga and anime series Getter Robo, created by Go Nagai and Ken Ishikawa. The series, however, owes more to the manga than the 1970s animated adaptation, with designs closer to those of Ishikawa's original art, and a darker, more serious theme than the anime. It is a direct sequel to the audio drama 'Getter Robo: The Moon Wars', not the 1970s TV series (a common misconception).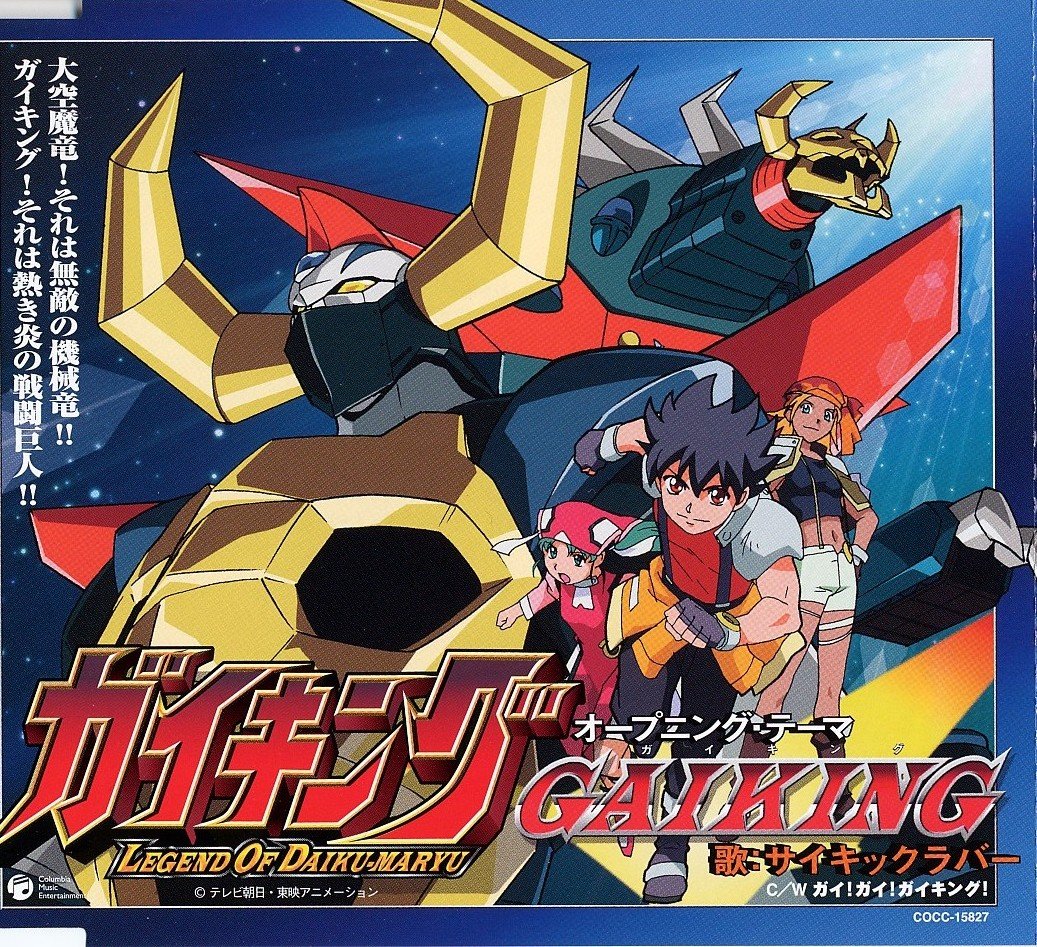 Gaiking: Legend of Daiku-Maryu
a Super Robot mecha anime series produced by Toei Animation. It was a reimagining of the original series created by Go Nagai (who also created Mazinger Z), and was aired in TV Asahi from November 12, 2005 to September 24, 2006, lasting a total of 39 episodes.

Gilgamesh
Dark and apocalyptic anime series based on the original story by Shotaro Ishinomori. Gilgamesh is set in the super present and the plot revolves around characters who can be divided into four groups: The Countess and the Orga-Superior, the Mitleid Corporation, the siblings, and the Gilgamesh. With the development of the plot, the past and motives of the characters and their relationships with one another are exposed.

The original 26-episode anime television series was the first directed by Masahiko Murata, with music by Kaoru Wada. It was created by Group TAC, and it aired on Kansai TV from October 2, 2003 to March 18, 2004. The series received generally positive reviews and was subsequently translated, released on DVD and aired in several other countries, including the United States.

Music, mystery, intrigues and darkness are central elements of Gilgamesh's plot. The series shows clear influences from the story known as the Epic of Gilgamesh, and from different scientific and archaeological influences as well.
Sources: Wikipedia
Images courtesy of Google search. Images used under fair use Editor's note: KatarHol5 is one of our regular contributors. Instead of watching the current crop of anime from the season, he instead plan, list and watch his shows from the previously-aired anime. He then writes about them here after he finished or after starting with the first few episodes.

Images Used are under Fair Use.